waverlywindsor
Friendship: Post a picture of your friends, or if you are not graphically challenged, write a short drabble about friendship
I tend to sort the people in my life into two groups: dancers and those who do not dance. And by do not dance, I mean in a professional capacity.
Me, Fiona (ugh...bitch), Grisha, Vitaliy at the barre. New York, obviously.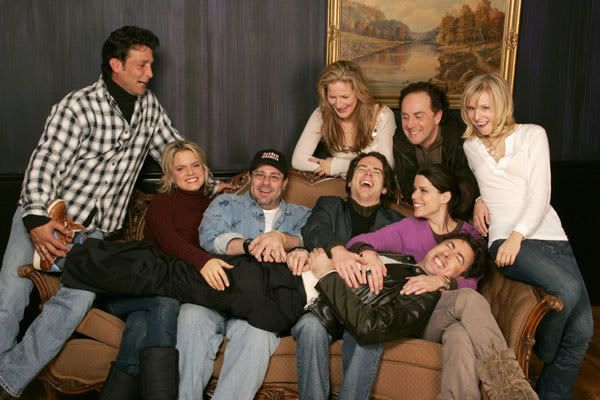 Back row: Mia, Andy, Marsha
Second row: Vince, Julie, Matt in the Hat, Greg, Moi
Front and center: Hammond the canned ham
We've known each other for way too long, parted ways and reunited, scattered and returned...basically, we're some weird Maine small-town version of a John Hughes film. It's nice.
Until I tell you who has dated who, who has married who, who has slept with...oh you get the picture, it's nuts.